How to Open a Bank Account Online
Have your contact info and proof of identity ready and be prepared to fund your new account. You can easily open a bank account online.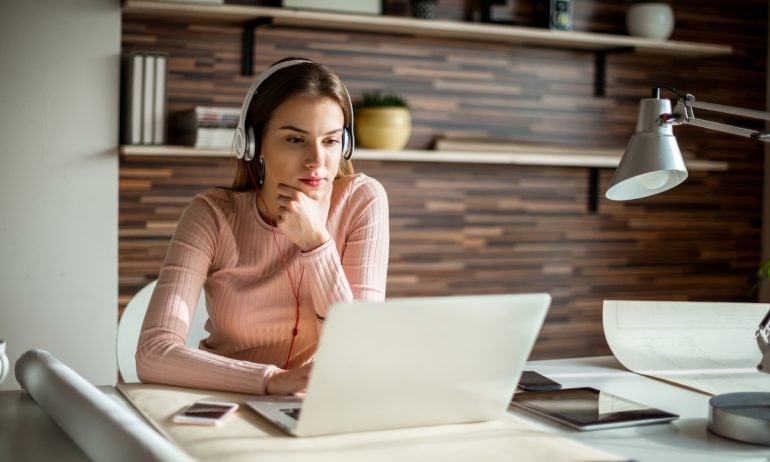 Many or all of the products featured here are from our partners who compensate us. This may influence which products we write about and where and how the product appears on a page. However, this does not influence our evaluations. Our opinions are our own.
Opening a bank account online is quick and easy. It can take just minutes and save you a trip to a bank branch. And if you're opening an account at an online bank, it may be your only option. The top online banks are FDIC-insured and offer higher rates than typical brick-and-mortar banks, and they often charge low or no fees.
What information do you need before opening a bank account online?
Here's the documentation you'll need to open a bank account online:
Social Security number or, for noncitizens, another identification number.

Valid driver's license or other government-issued ID.
If your new account requires an initial deposit, you'll also need debit card information,or routing and account numbers, for another bank account you own. You can find these on a check or by logging into your existing account's online dashboard.
back to menu ↑
Do you want a checking or savings account?
Before you start the application, you have two key decisions to make:
Single or joint account? With a single account, you're the sole owner. A joint account is one you co-own with another person, generally a family member or significant other.

Checking, savings, or other? Determine this new account's primary purpose. If you need the money to pay regular expenses, consider opening a checking account and make sure it doesn't charge too many fees (or that you can get them waived). The money will be set aside for savings, make sure the account earns a good interest rate. 
If the financial institution offers multiple savings or checking accounts, compare them to see which terms and features work best for you.
Also confirm that the account will be FDIC insured, which means the Federal Deposit Insurance Corp. protects your money in case the bank fails. Accounts at credit unions have equivalent protection from a separate government agency, the National Credit Union Administration.
back to menu ↑
What other information do you need to open a bank account?
Using a secure home internet connection or another trustworthy network, fill out the application with your personal details, which will likely include:
Though in most situations you can send this information online, there may be some cases where you are asked to fax or email additional documents, such as a copy of your driver's license, to help verify your identity. You might also have to sign a signature card so your bank can verify yours or agree to receive statements and other messages online. And if you're not a legal adult, you'll need a parent co-signer's information as well.
When you open an account online, an initial deposit usually means making a transfer from an existing account. If your bank is all online, you may also be able to fund with a check or money order. And if your bank has local branches, you can also visit one to deposit cash.
Once you enter the details for the transfer, choose an amount that satisfies any minimum balance or starting deposit requirement. The funds generally take a few days to process, and then you can start managing your new account.